Post and Courier
By Hannah Alani
MCLELLANVILLE—The pigs who lived for months in Jackson Johnson's backyard were smart, playful and stubborn.
They were essentially pets, but Jackson, 11, already knows a grisly truth about farm life: every hog has her day.
He greeted his father, Scott Johnson, who wore knee-high rubber boots, jeans and a Superman T-shirt.
The pair used plastic boards to patiently shuffle each of the three massive animals toward a narrow gate that led to a trailer. One by one they led the pigs inside. Before leaving the farm that morning, Scott Johnson took a few minutes to blast the pigs with cold water from a hose.
It was going to be a windy, chilly 90-minute drive to the Kingstree Processing Plant. He wanted his girls to be comfortable.
"I do have respect for the animals," he said.
In Kingstree, the pigs would be gassed, dehaired, bled and butchered. Three weeks later, they would be high-quality andouille sausage.
People have cried out for Johnson Family Farms celery root powder-cured bacon and beautifully marbled pork chops. Some prefer the Angus hamburger. Tina Johnson, Scott's wife, is personally a fan of the ground chicken.
Boone Hall Farms is a regular customer and the pork chops fly out of the coolers at the farmers markets, which now include the McClellanville Land and Sea market, the Mount Pleasant market and the city of North Charleston's market at Park Circle.
"We're quietly exploding," Johnson said.
But the family of four, recent transplants from Indiana, have learned that being a successful small-scale livestock farm in South Carolina is a costly enterprise.
Feed prices are much higher here than in the Midwest. Thunderstorms dampen farmers market sales. Heavy rains flood the chicken coop. Predators now include alligators.
And, to add to the mayhem, their butcher is 90 minutes away.
"People drive by cornfields and that is their connection to agriculture," he said. "They eat bacon, but nobody sees that. A lot of people don't want to see that. They just want bacon."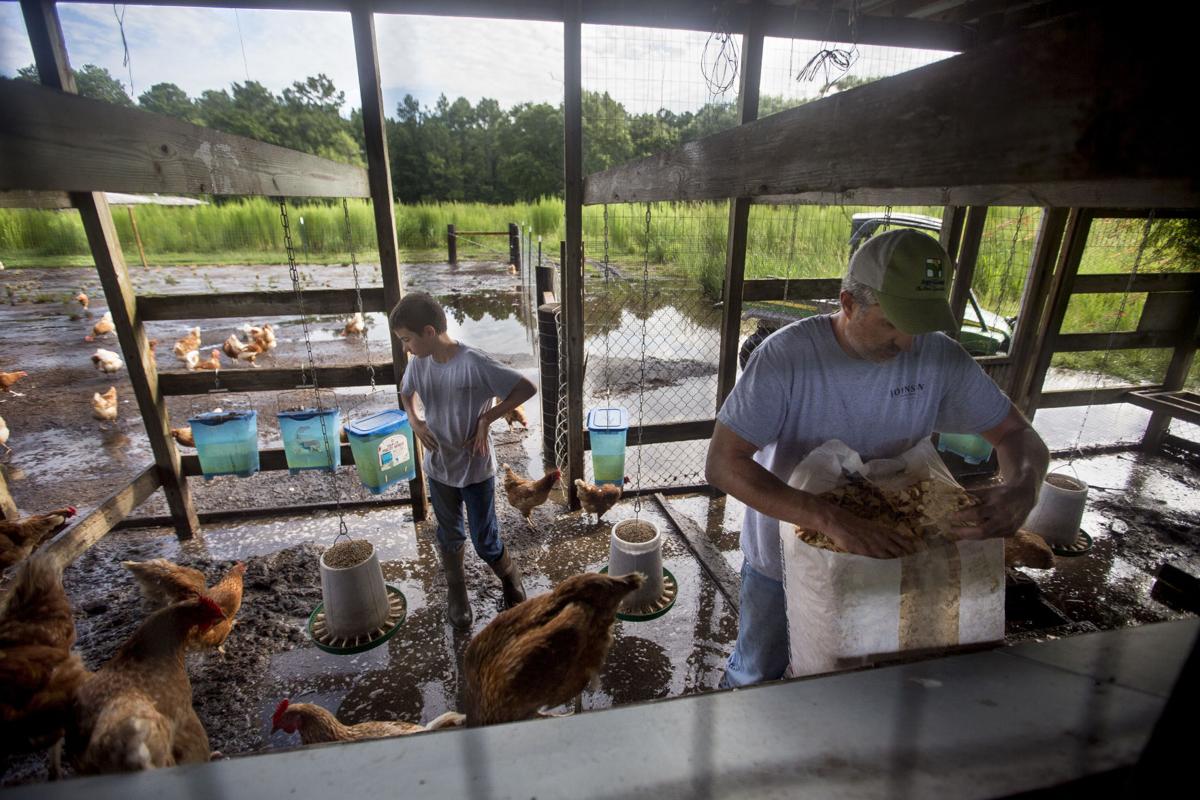 Filling a need
Johnson Family Farms in McClellanville is one of few small-scale livestock farms in the Palmetto State. Last March, the Johnson family — husband and wife Scott and Tina, Jackson and Lucy, 8 — made the trip from the Heartland to the Deep South. They brought with them 26 pigs, 27 cows and more than 200 chickens.
The family received strange looks when they announced plans to pick up and leave for marshier pastures.
"We were doing well in Indiana," Scott said. "But we always had this in our sights."
Costs were rising in Indiana, and Johnson knew how quickly the Charleston region was growing. They rented what they thought was the perfect piece of land from the East Cooper Land Trust, the non-profit that purchased 94-acres formerly known as Thornhill Farm to lease to farmers and others who want to practice or teach sustainable agriculture.
The fast-paced demand for housing in the Charleston region has put small farmers in a bind, said Land Trust Director Catherine Main.
"We're losing farms in our community at a really rapid rate," she said. "Property values are going up and up and up in the coastal areas. Farmers can't afford to maintain them as farms."
The Trust purchased Thornhill Farm for $1.5 million in McClellanville and is leasing it to the Johnsons, who could not have afforded to pay fair market value for the land on their own.
If not a farm, Main added, the land would have eventually become more residential development.
"We're trying to turn the farm back into a farm," Tina Johnson said. "Give it love."
The family has run into several challenges since moving to South Carolina. Coyotes, gators and hawks have eaten at least 100 of their chickens.
The subtropical climate introduced the pigs to new parasites. The cost of cracked corn, which the family uses to supplement a grass fed diet for their animals, is more than double what it cost in Indiana. The chickens cannot swim, so when the coop floods, the family goes into emergency rescue mode.
One of the biggest hurdles, they said, was finding a butcher.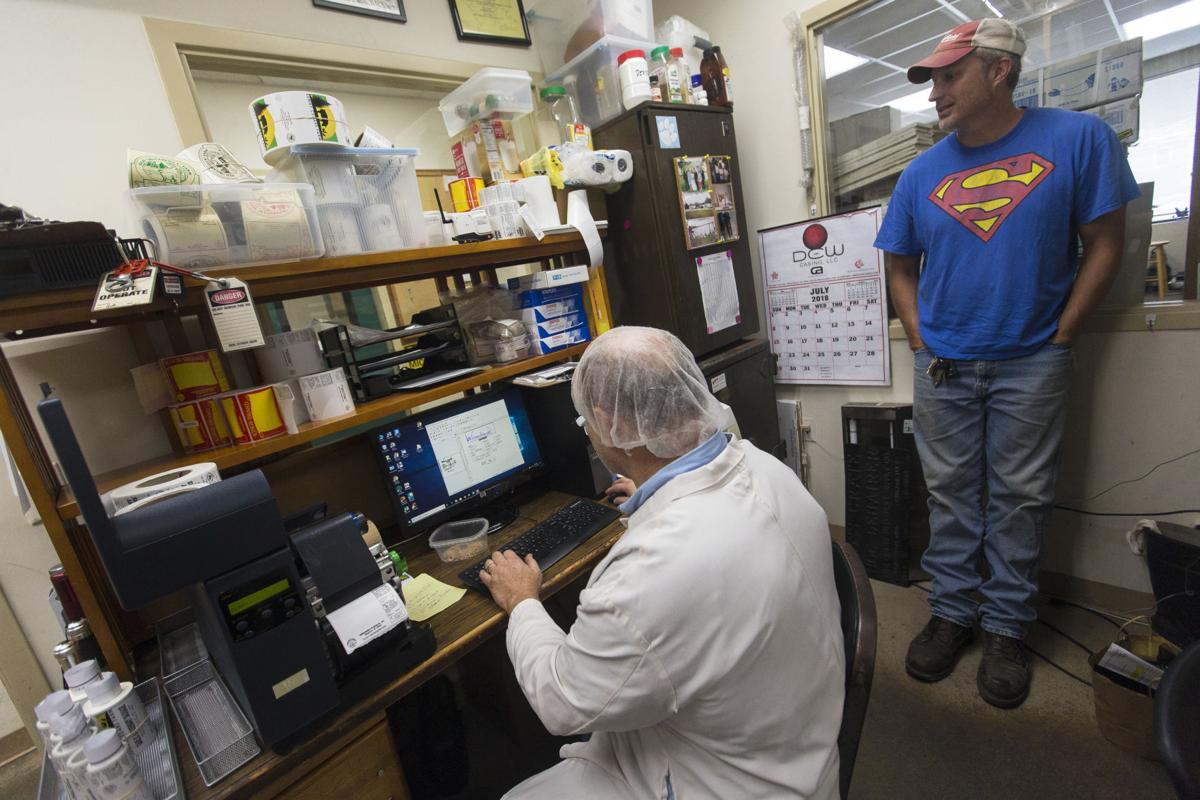 An ugly task 
American farmers feed 400 million people, Scott Johnson said, so it's not economically feasible for all meat to be sustainably grown and processed. As a result there are many commercial processors that are too expensive or otherwise out of reach for small livestock farmers.
The Williamsburg Packing Co. in Kingstree, about 90 minutes away from McClellanville, seemed appealing. The owner, Sep Harvin, was so popular among small livestock farmers that he had customers driving in from North Carolina and Tennessee.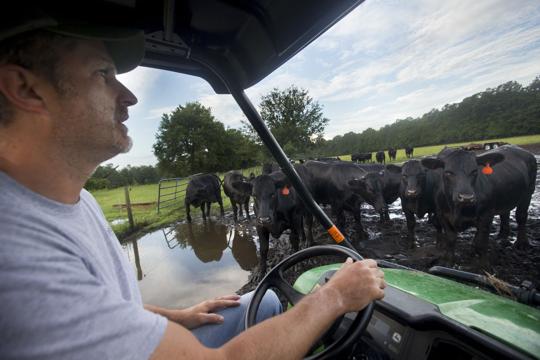 John Nelson raises about 20 to 30 grass-fed cows on a small farm in Calhoun County. He, too, chooses to drive about 90 minutes to Kingstree for butchering. Getting a good butcher that you can trust and verify is one of the biggest challenges for livestock farmers, he said.
"They're not like grocery stores," Nelson said.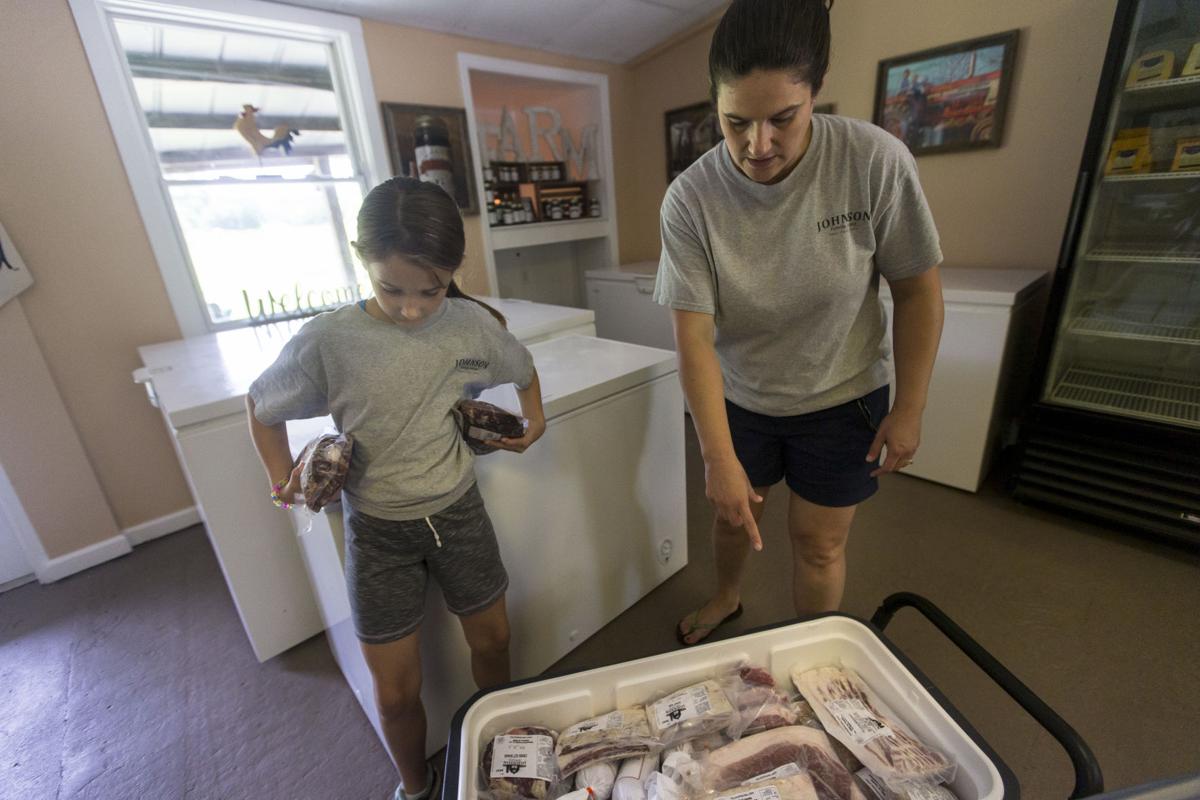 A destination farm
Back at the farm, there is one pig that will never visit Kingstree. That's the 450-pound Otsie.
"Otsie!" Jackson yelled. She wagged her brown snout back and forth and oinked loudly in response.
"Yep," Jackson said. "That's her."
Tina is proud to bring her work ethic and knowledge of agriculture to South Carolina, and enjoys promoting her favorite Johnson Family Farms product (chicken sausage). But like her husband, she struggles with the concept.
She never visits Kingstree.
"I cry every time," she said.
Inside the farm store, a framed watercolor image of Otsie hangs on the wall, along with several other colorful images of the family and their life on the farm.
An Awendaw woman's handmade soy candles are for sale. Cartons filled with eggs laid by the farm's chickens are stacked in the fridge, as is cheese from a popular dairy farm in northern Indiana. An Indiana-made apple butter, "Smiths Country Fresh," is stocked, too.
The centerpiece of the farm store, of course, are the freezers. There are 12 flavors of bratwurst, including chorizo, cheese and jalapeno and cheese. The "breakfast cooler" has the bacon and sausage.
Tina and her daughter, Lucy, prepared for that afternoon's farmers market in Mount Pleasant. They wore matching fitted grey T-shirts that said, "Johnson Family Farms" and packed a market cooler with bacon and pork chops.
Scott Johnson a livestock farmer at Johnson Family Farm near Mclellanville moved to South Carolina from Indiana with the help of the East Cooper Land Trust along with being closer to his wife's family.
Despite the challenges associated with farming, there's nothing else Scott Johnson can see himself doing. His children already have a work ethic and a knowledge of animals.
"I view it as a very proud lifestyle," he said. "We all have certain roles in society. Going back, there were hunters and gatherers. There are providers. There are givers and takers. I've always seen myself as a provider."
https://eastcooperland.org/wp-content/uploads/2018/08/FarmArticle.jpg
829
1200
ECLT
/wp-content/uploads/2017/08/ECLT-logo.png
ECLT
2018-08-01 13:55:54
2018-08-21 20:36:05
As Charleston land is lost to development, a family finds a way to farm. It isn't easy.